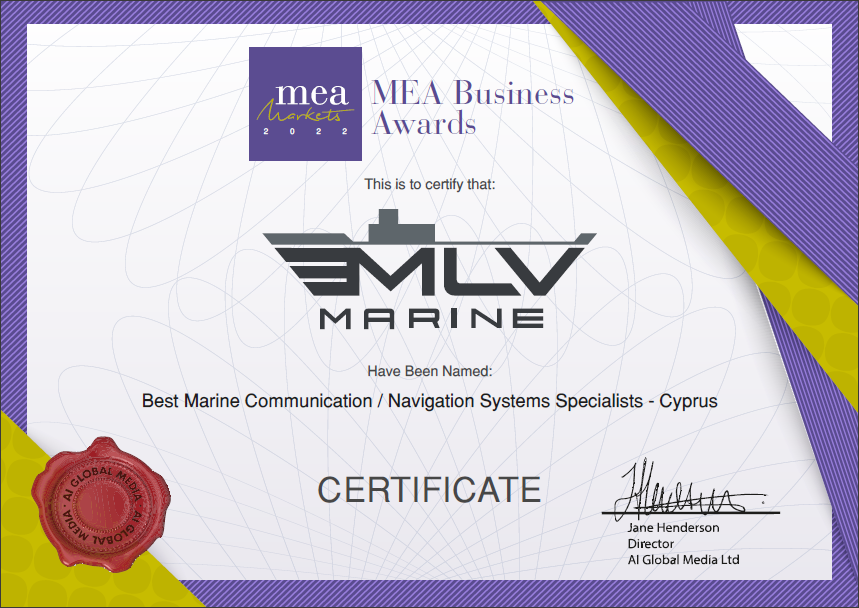 MLV Marine Ltd is a Marine Technical service supplier based in Cyprus that excels in supplying high-quality products alongside excellent customer service. Here is a little insight into how the company operates and what makes the team tick, and it is clear to see why they have achieved such success in the industry.
It is extremely important that you can find a supplier or manufacturer that is both communicative whilst also delivering a high-quality product, MLV Marine does precisely that. The company provides reliable marine services to Major clients and partners all around the world, as well as supplying spare parts to any nautical vessels that need assistance. An added benefit introduced to the company sees the expert team offer technical support to clients globally.
Whilst technology has consistently advanced over the past few years, some companies still have always been ahead of the curve. This has never been more evident than with MLV Marine, who have stolen a march in the maritime sector on others. This is partly thanks to the experience that the Technical team within the company can boast about. There are highly trained engineers with over 20 years of experience in the Marine industry, which takes time to come about. In addition, the company provides flexibility for clients as the team is available at short notice and can travel the world whenever required by the client.
As an expert in the sector, MLV Marine is a Marine Technical Service Supplier which provides significant brands with a range of equipment related to nautical vessels. In addition, the company can assist with and supply communication equipment technical services, installations, surveys, and repairs. The company also boasts a team with a global service network that can help with 24/7 service repairs. All aspects of the company have been built with one aim in mind – to keep vessels sailing.
To achieve its goal of keeping vessels sailing, the team has to be on a journey that they all believe in. Here's what Deputy General Manager Andrew Zambas believes is crucial to their success, "You would generally hear about the 10 points.
of success of any business, but for any company to be successful, the first thing to look at is the company's 10 Core Values. Our team operates and follows our values daily. Below are our MLV MARINE core values which we honour.
"The company and our employees operate with honesty; trust; loyalty; sense of urgency; dedication; customer orientation; attention to detail; evolving and growing; acknowledging employees; teamwork; respect; and finally, High quality standards."
Andrew went on to speak about where the values come from and how he encourages his employees to follow this way of thinking, "'SEEK THE FOREST AND NOT THE TREE' is the first thing I learnt and heard from my mentor, Owner and Managing director, Stephen Calligeris, when I first started with him more than five years ago. This has stuck with me on a business and personal level, which is critical in allowing any trusting partnership to flourish and prevail. It can be regarding an employee, client, supplier, or partner. Always invest in building long- lasting relationships and partnerships for the future.
"For me, it is an honour, and I am proud to be part of MLV Marine and my hard work has been rewarded with me being appointed Deputy General manager after five years in the shipping industry."
You can see the evidence as to why MLV Marine can deliver such a great experience to clients. The team's ability to be on hand to help out clients when they require assistance is an unrivalled quality throughout the sector. It is always something the MLV Marine team are keen to point out to potential clients. Whilst quality service and products are of the utmost importance, without availability, the products are essentially worthless. MLV Marine ensures that clients get the highest quality service and that the team are always available.
Overall, it is clear why MLV Marine has achieved the success they have. There is plenty of belief and trust amongst the staff. They work as a team, and the company will continue to expand.
In an industry where reliability and communication are crucial, MLV Marine certainly has the keys. It's impressive to see the company grow from year to year.
Please support us by following our LinkedIn – www.linkedin.com/companies/mlvmarine